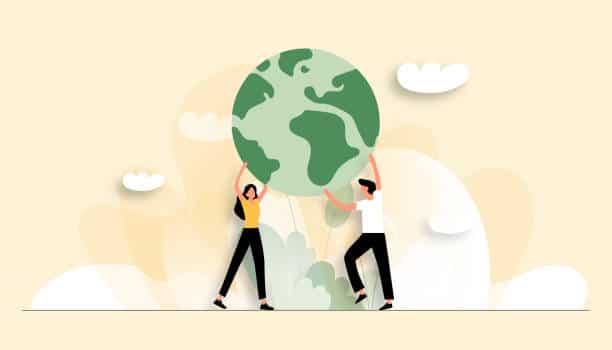 Arrow and Stem products will always reflect an earth-friendly mindset. In addition to planting trees we also make sure that our products are made of Bamboo Material that is 100% Organic, BPA Free, and Biodegradable! Wild, Huh?!
Why is bamboo so great for the earth anyway?
Bamboo Absorbs More Carbon Dioxide Compared to Other Plants – Bamboo releases 30% more oxygen into the atmosphere and absorbs more carbon dioxide than any other plant out there. This is why bamboo significantly decreases amount of greenhouse gases in the atmosphere while also cleaning the air.
Bamboo is the Fastest Growing Plant on Earth – Bamboo can grow 3 feet high within 24 hours if it's under the appropriate climate conditions. Unlike other wood-based plants, bamboo reaches maturity after only 3 to 5 years.
Bamboo Prevents Soil Erosion – Bamboo is one of the best plants to enable soil stability and prevent soil erosion. This is perfect for protecting a riverbank, creek or dam walls, steep garden beds etc.
Bamboo Can Grow All Over the World – This includes really cold and hot countries! All continents have native species, except for Europe and Antartica, still where non-native species still grow.
Bamboo is Naturally Anti-Bacterial and Anti-Fungal – Bamboo is used for clothing, linen, and bamboo charcoal production. Bamboo charcoal absorbs, purifies & deodorizes the surrounding atmosphere.
This is only a few of the many benefits that bamboo brings to this planet! Stay tuned as we expose more amazing facts about why you should move to a larger bamboo mindset
Anthony Field
CEO/Founder of Arrow and Stem